Here is a job I completed back last June.
The vehicle in question was a beautiful BMW M4 Cabriolet, which was brand new and in need of protection throughout.
On Arrival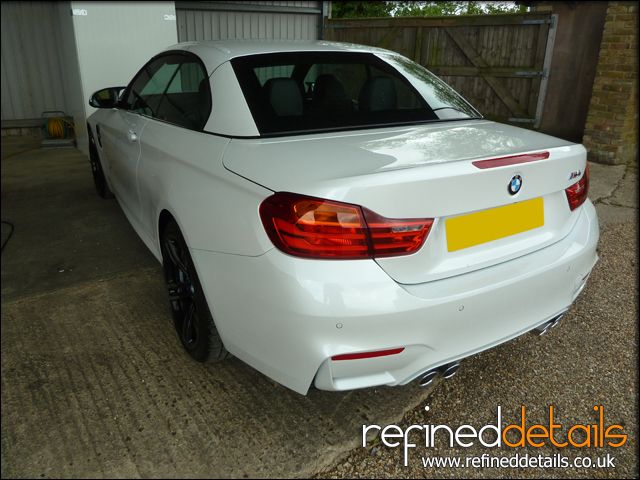 First up were the alloy wheels.
Alloys Before
At a dealer standard… not a detailer.
Alloys After
Exhaust Before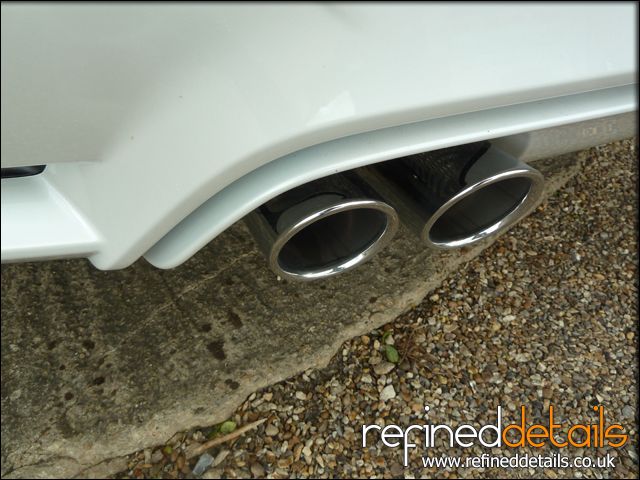 Exhaust After
The usual Refined Details wash process including the 2 bucket method, snow foam and deironisation process was performed. Followed by a clay bar decontamination to remove any bonded contamination picked up over the course of the delivery process.
Before continuing on the bodywork – I cleaned and protected the interior.
Interior Before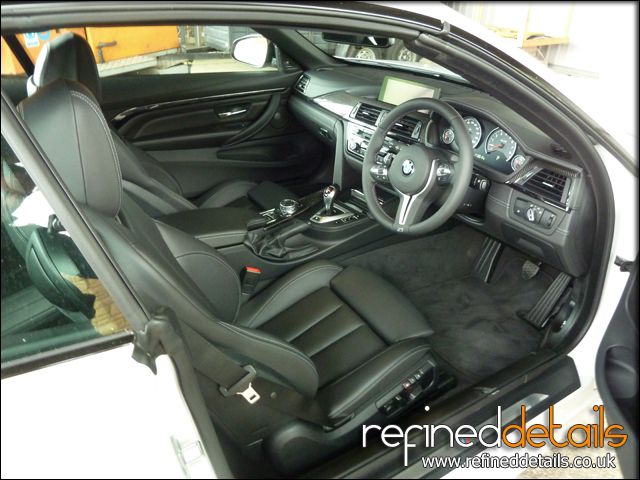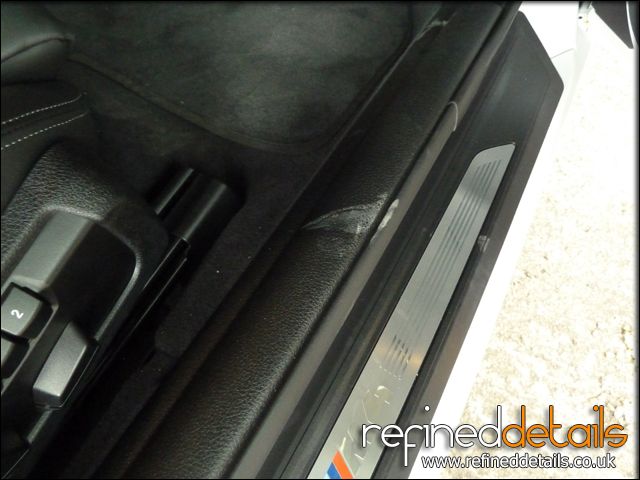 Interior After
Next up was the engine bay protection, nice a simple being a new car. All metals protected, high temperature plastic protection, etc.
Engine Bay Before
Engine Bay After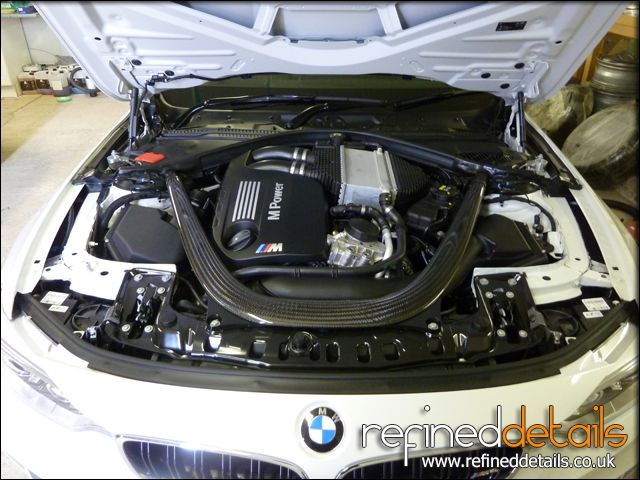 Finally I was back onto the bodywork. Fortunately only a hand polish with a prewax cleanser was required, as opposed to the more routine 1-step machine polish.
2 layers of a nanotechnology sealant were then applied.
The Results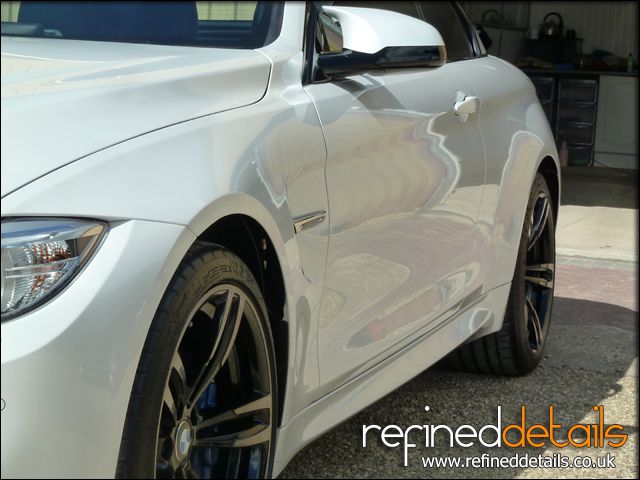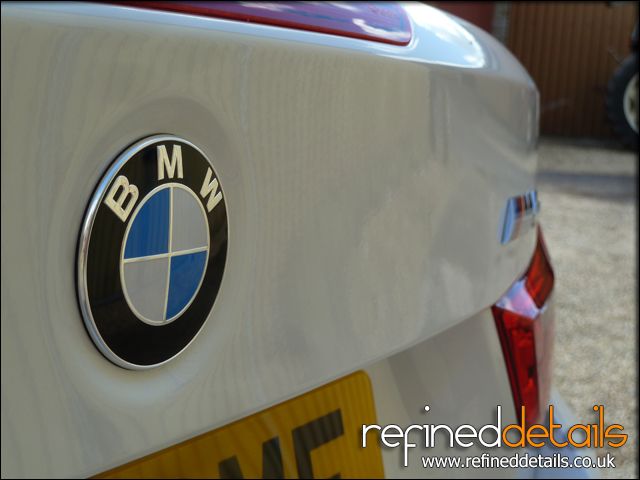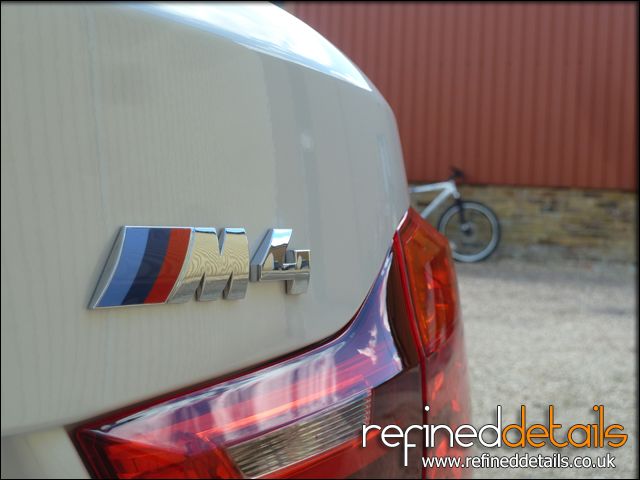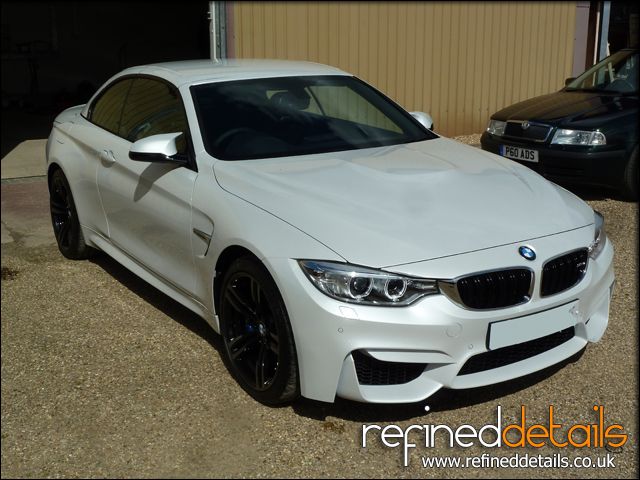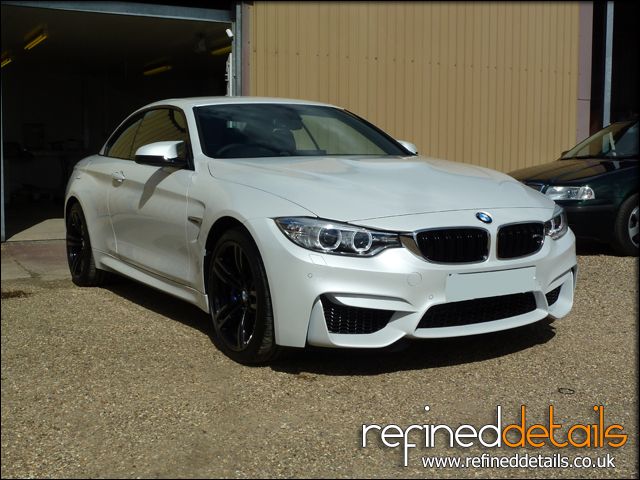 It was an absolute pleasure working on this beautiful beast. The noise on a cold start up was a joy to behold.
Thank you for looking and reading as always,
Adam
Refined Details