Here is a job I completed back in the Summer. A car that doesn't really need an introduction, the firebreathing Ferrari 458 Italia. A true modern day supercar.
The job in hand was originally a 2-stage enhancement, which in places turned out to be a 3-stage correction to acquire the desired finish. This was to do with a recent trip to the bodyshop for front end work.
This is a long write up, so boil the kettle and grab the closest biscuit tin. Enjoy.
On Arrival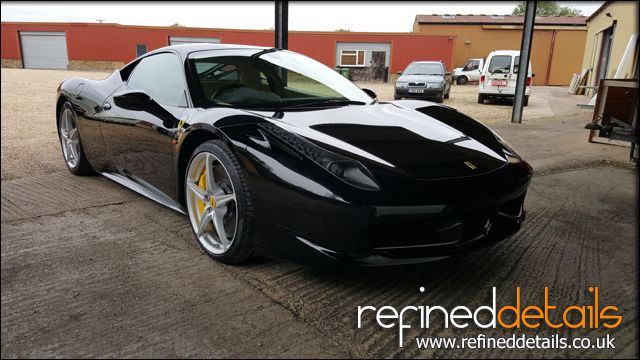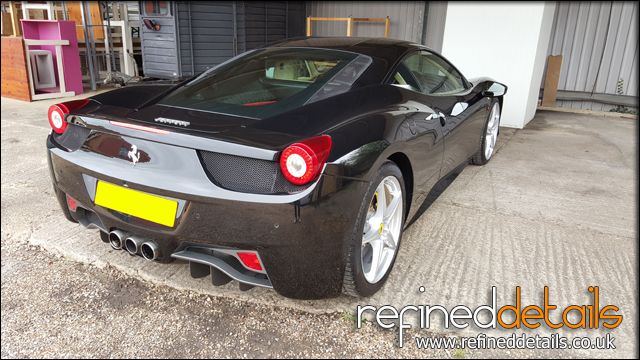 All-in-all a "very clean" example but it was clear that she had a checkered past involving bodyshops and hand car washes.
First up were the alloy wheels.
Alloys Before
Alloys During
Non-acidic wheel cleaner and various brushes used.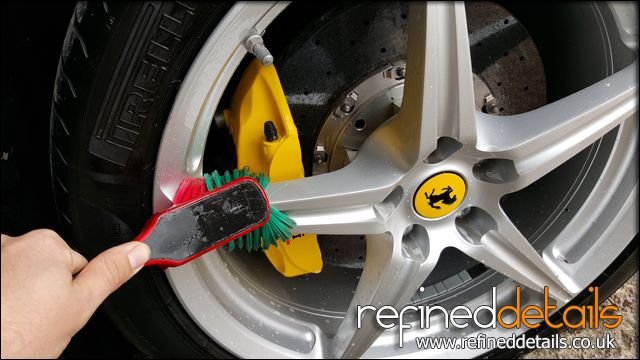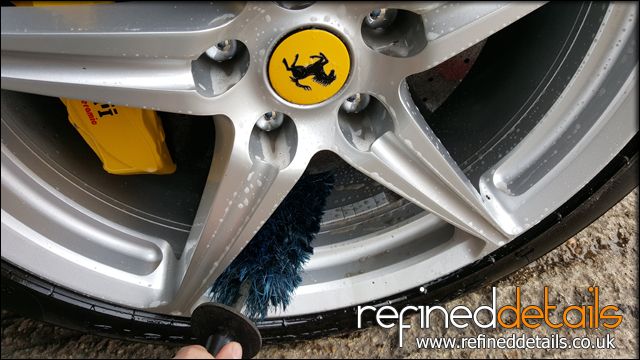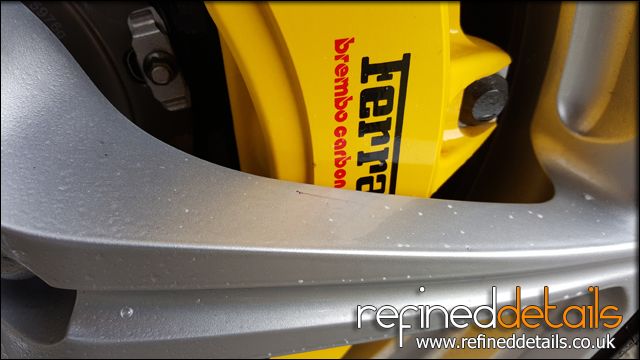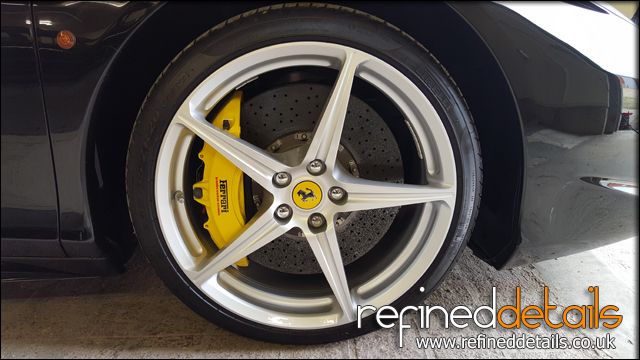 The alloys were protected and the arches/tyres were dressed later in the detail.
Next up was the start of the Refined Details wash process… snow foam: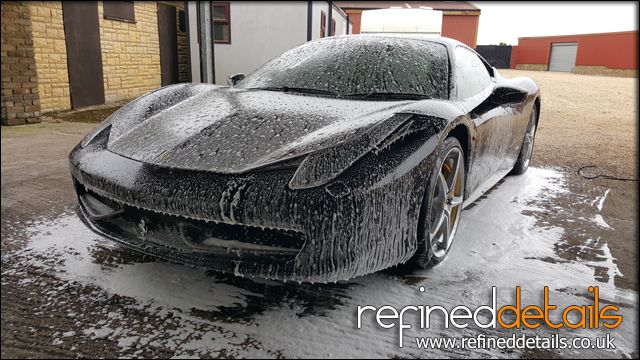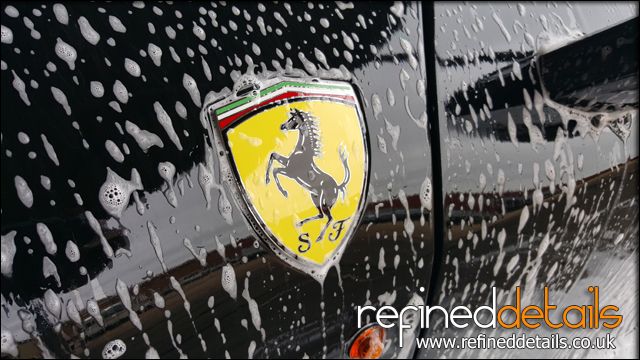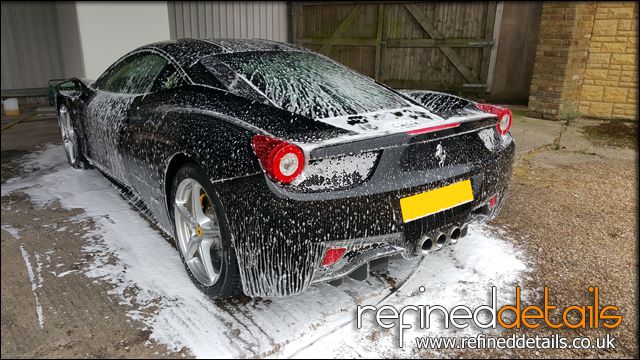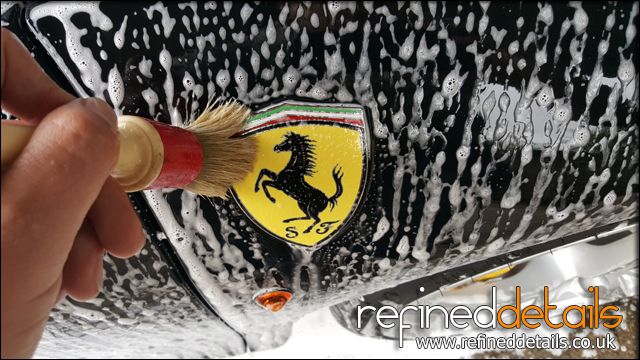 The two bucket method was then used, followed by a deironisation and detarring process.
Once the wash process was completed, the 458 was rolled into the unit to begin the final stage of decontamination. The Clay Bar, which removes any bonded contamination, ie. Bonded Tar, Iron Filings, Sap, and any other airborne contamination.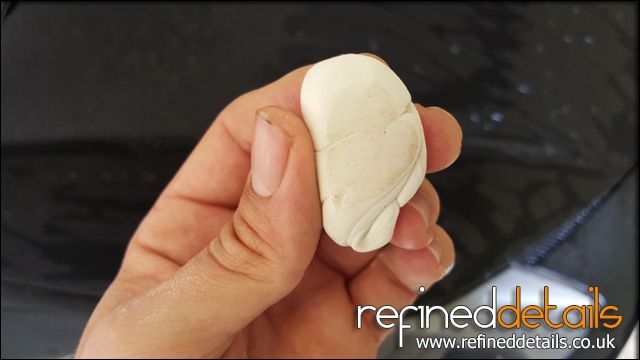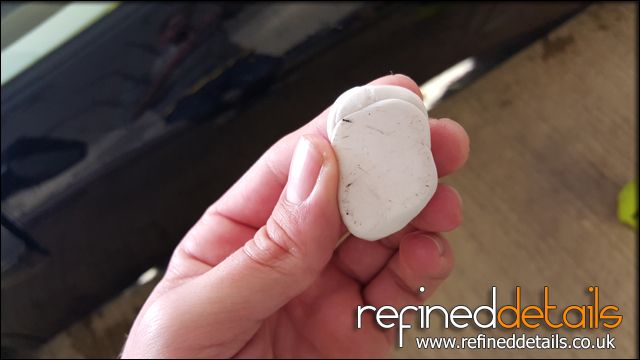 Time to get into the polishing process. Panels received a 2-3 stage machine polish depending on the severity of the defects. There were places where pursuing Full Correction was not a healthy option (specifically the front bumper).
Rear Bumper Before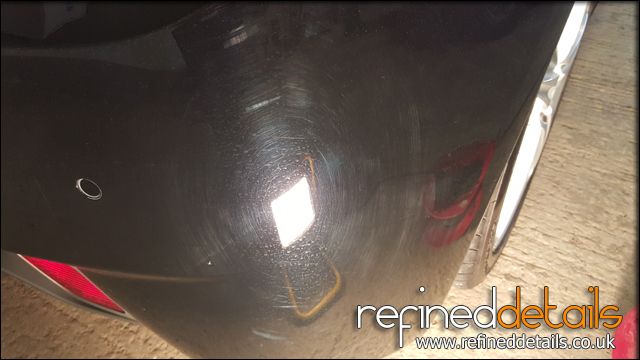 Rear Bumper After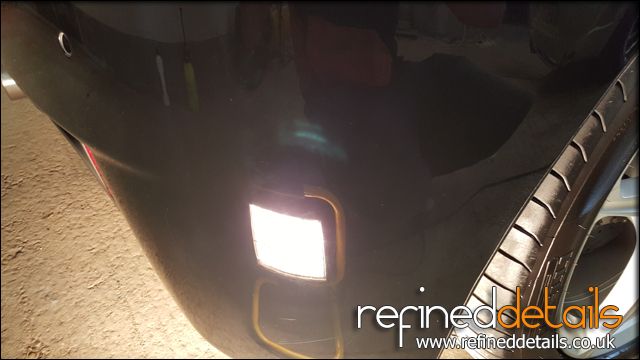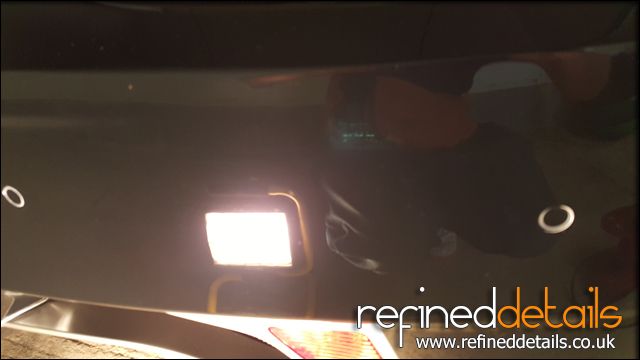 Bootlid Before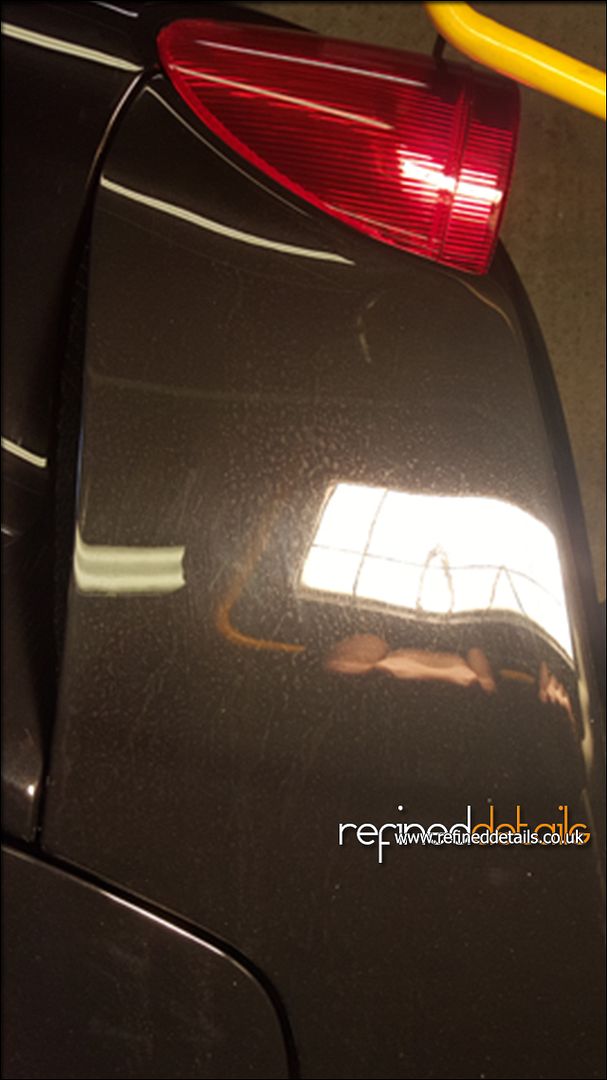 Bootlid After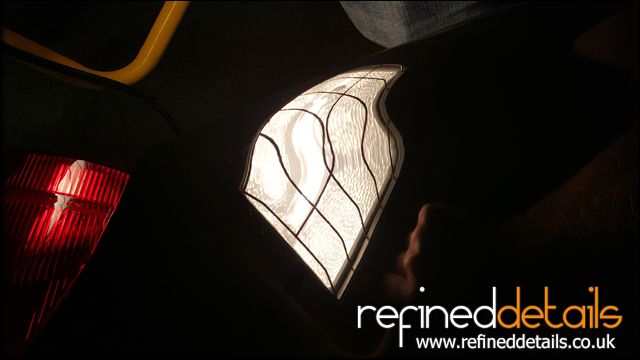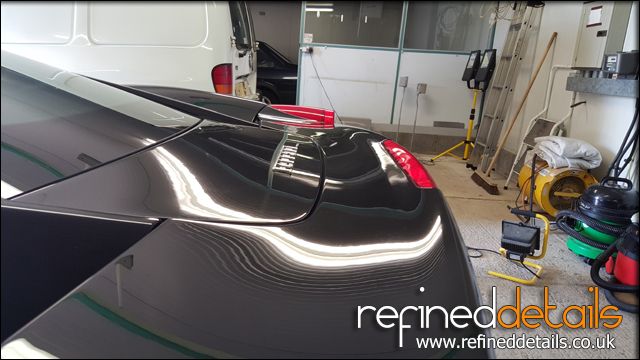 Passenger 3/4 Panel Before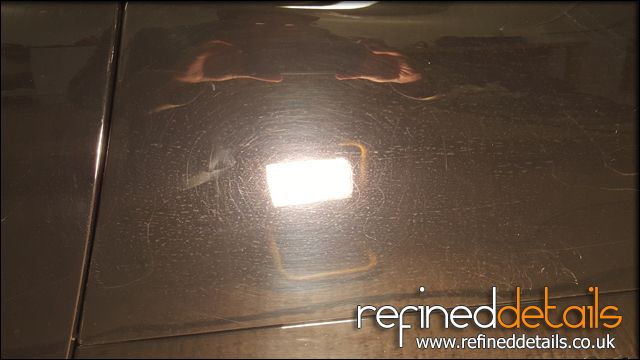 Passenger 3/4 Panel After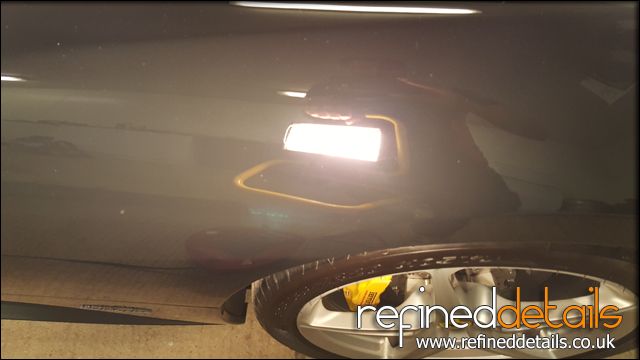 Passenger Door Before
Passenger Door After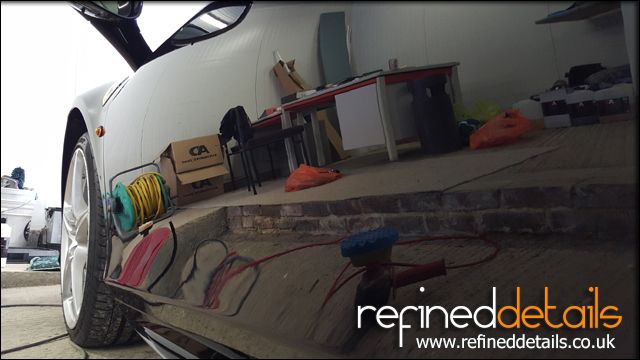 Passenger Wing Before
Passenger Wing After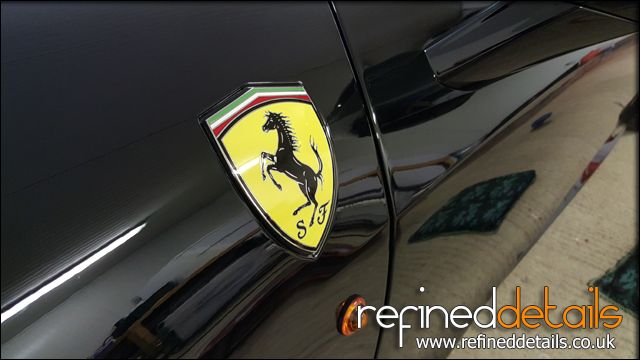 Front Bumper Before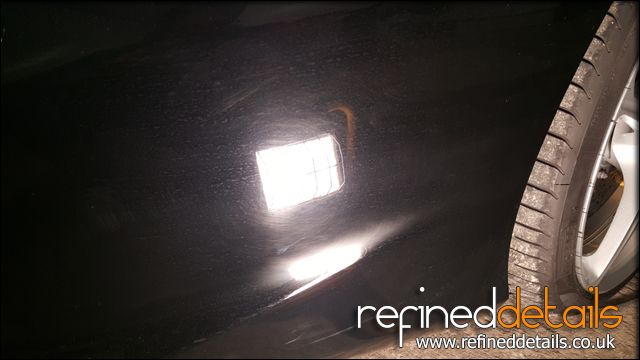 Front Bumper After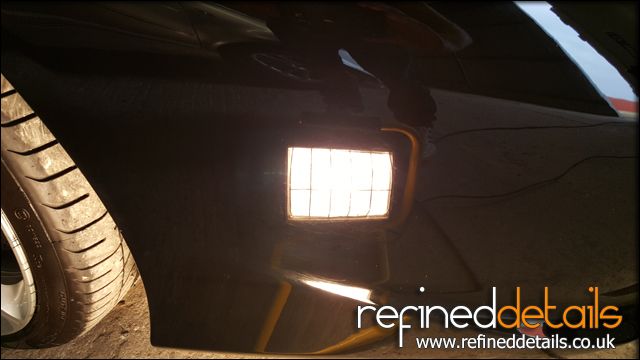 A few niggly deep scratches from poor finishing… and a limited clearcoat. Compromise over perfection in this area but certainly much better than what we originally had.
Bonnet/Front Bumper After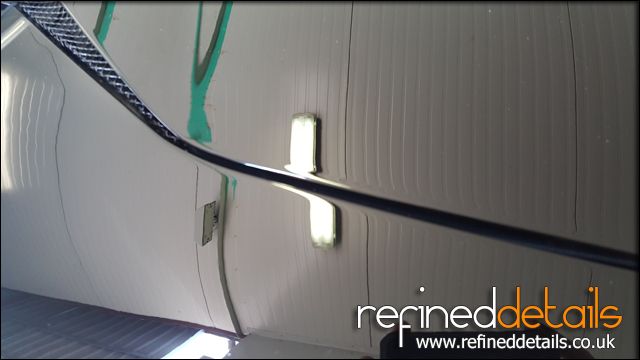 Bonnet Before
Bonnet After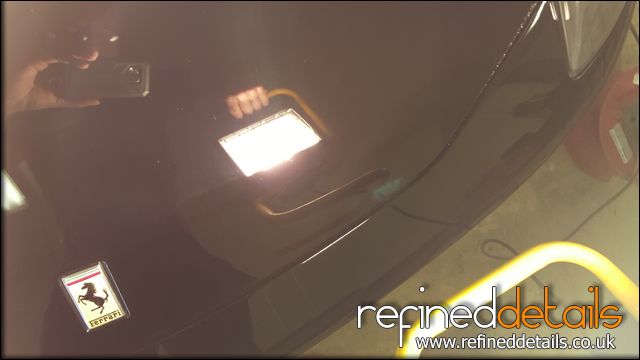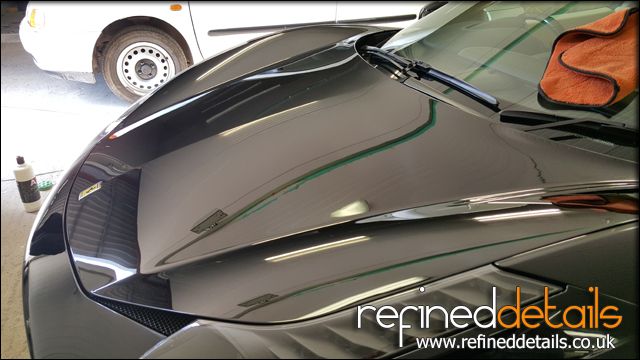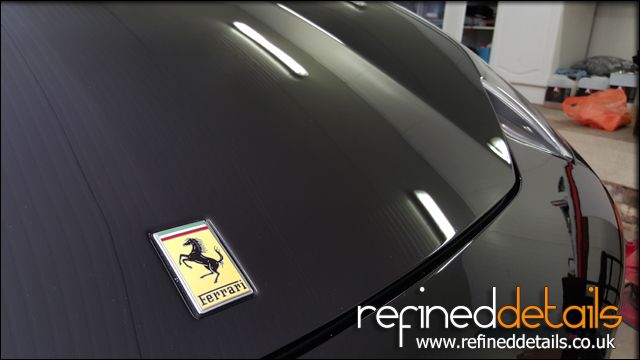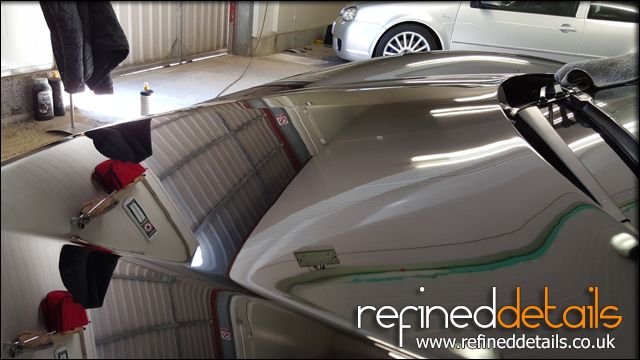 Drivers Wing/Front Bumper 50/50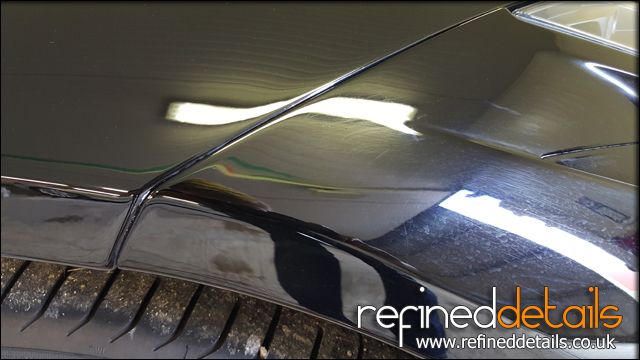 Drivers Wing After
Drivers Door Before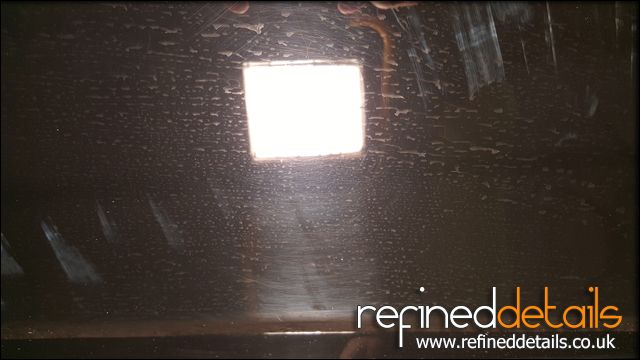 Drivers Door After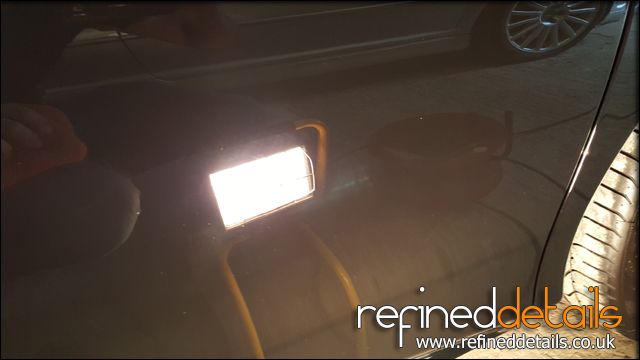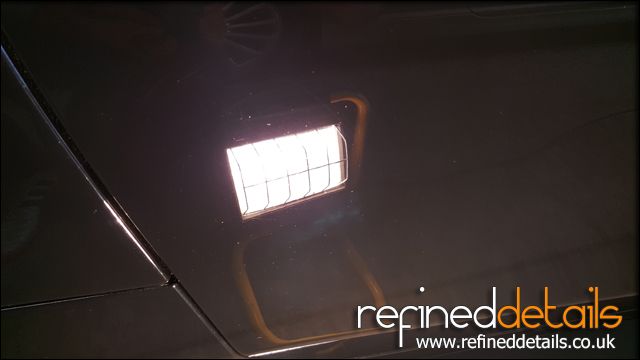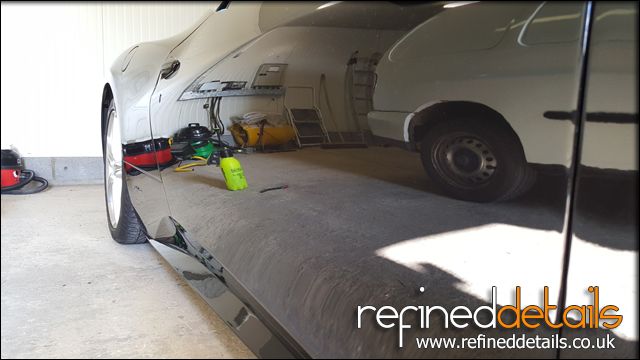 Drivers 3/4 Panel Before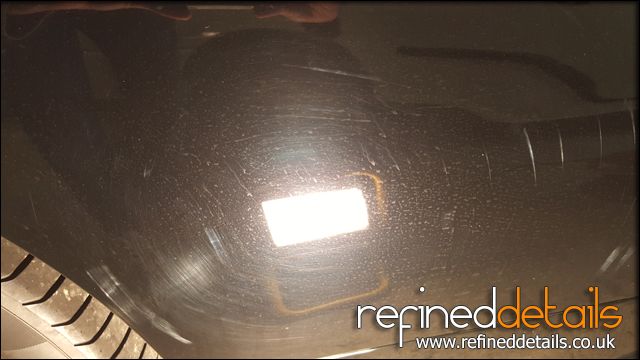 Drivers 3/4 Panel After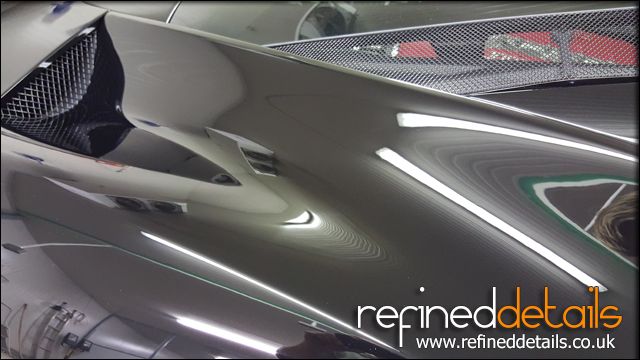 Some toothpickery to do to get everything spot on.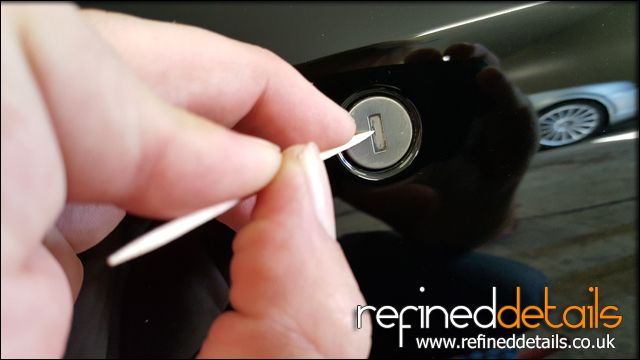 Getting the last buff down after protection.
Exhausts treated.
Exhausts Before
Exhausts After
3 layers of protection was then applied to the paintwork and alloys – a mixture of sealants and a wax for incredible durability over 1 year – as well as unrivaled water behaviour.
The Results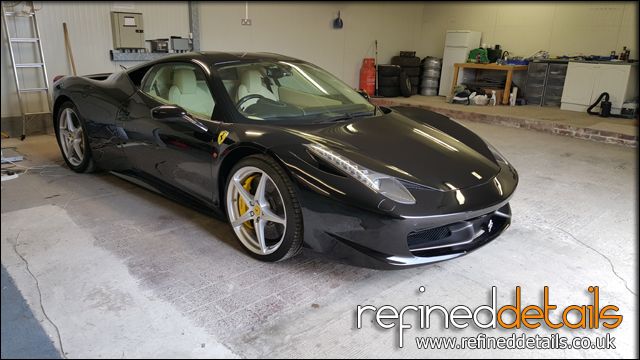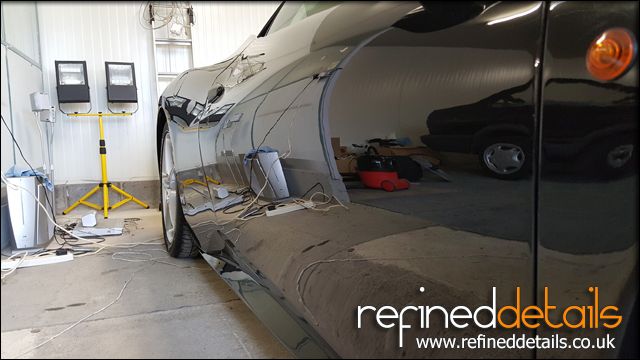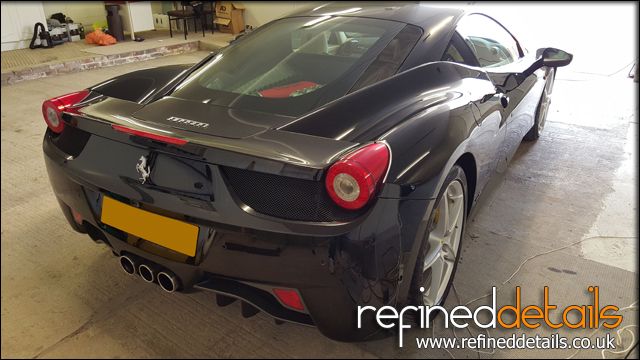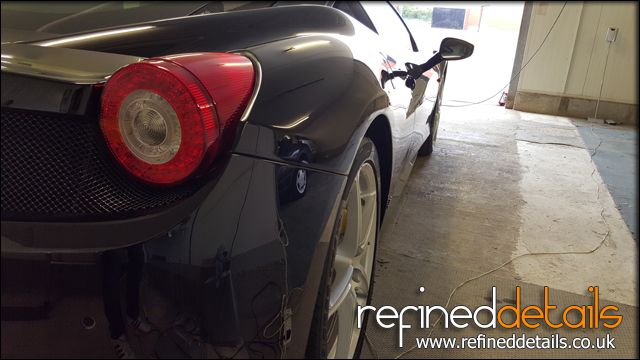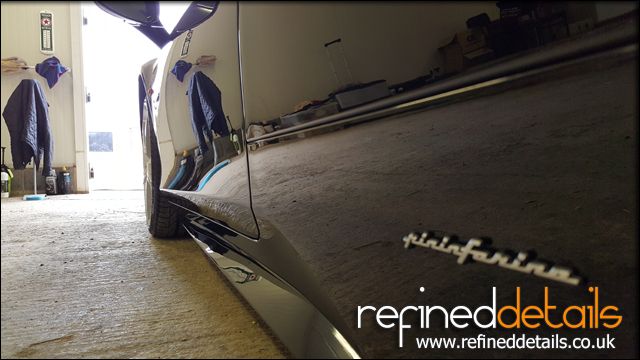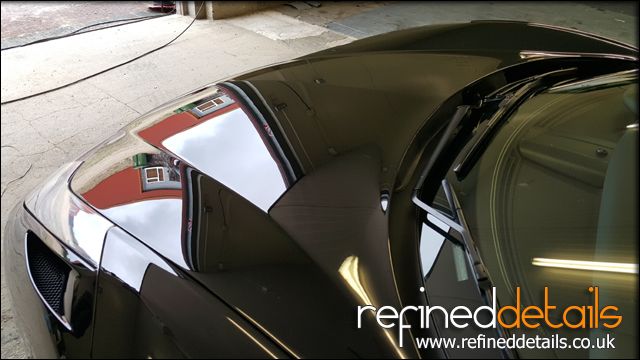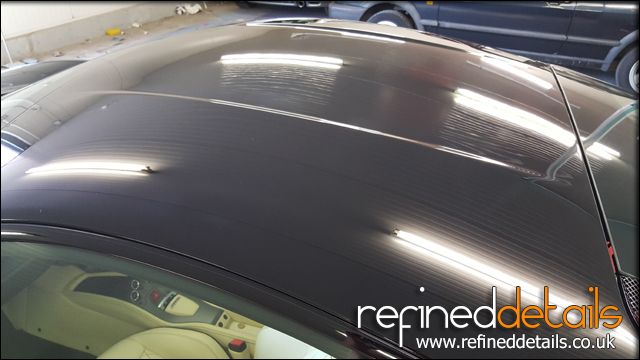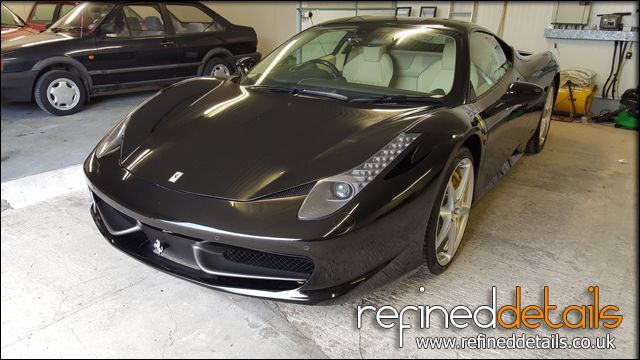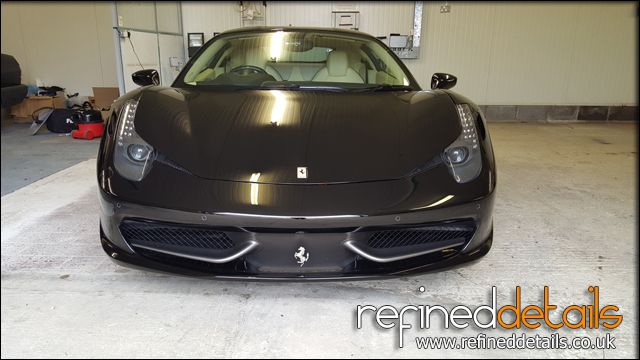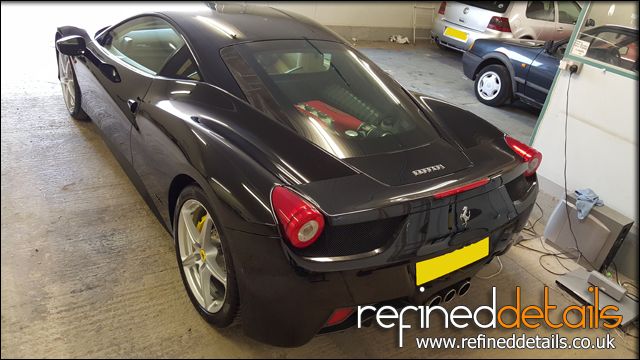 Upon arrival of the customer, the 458 Italia was rolled outside in all her aggressive beauty.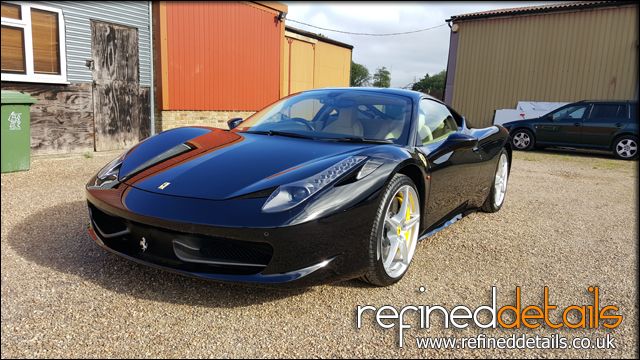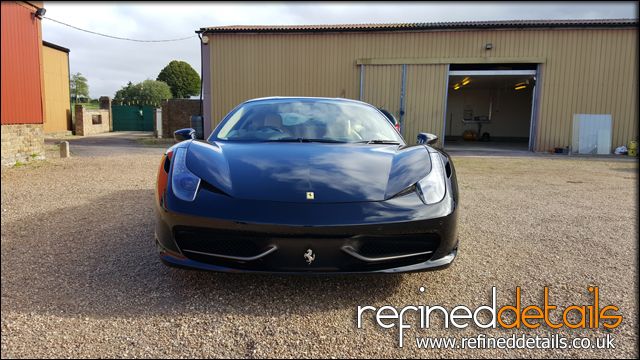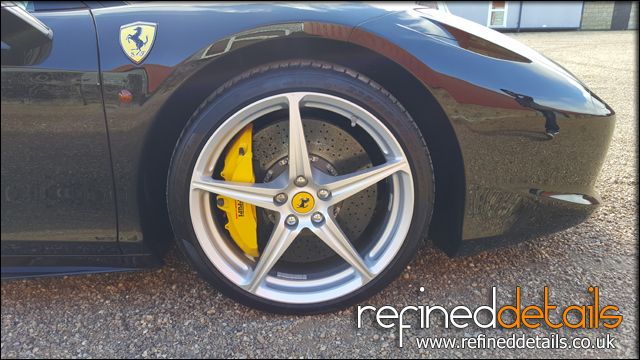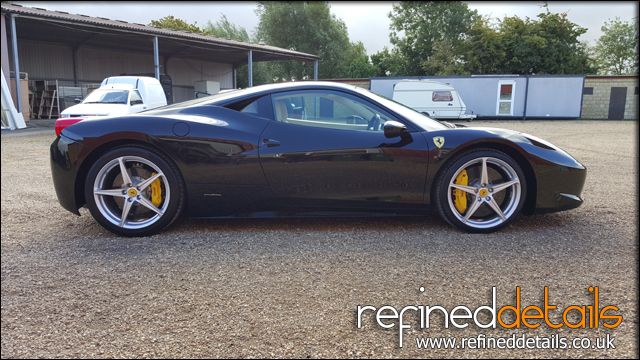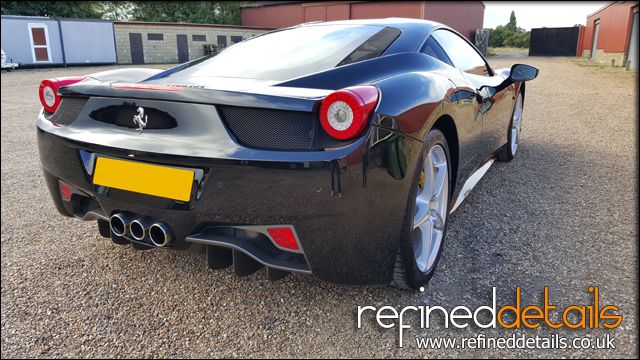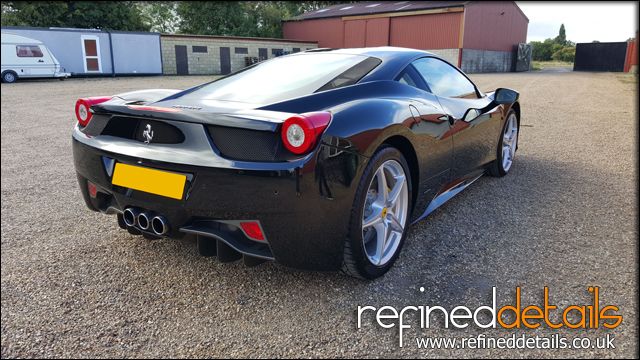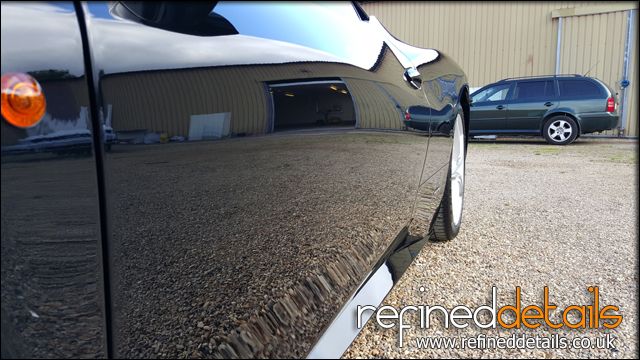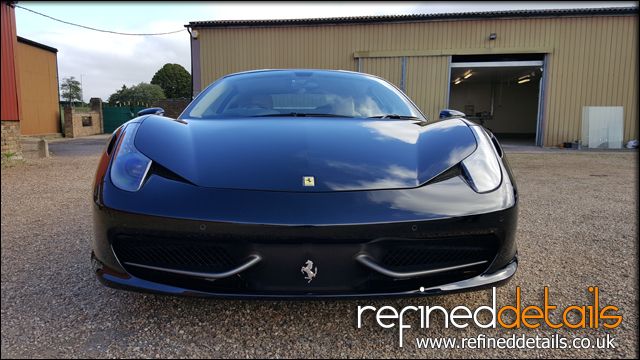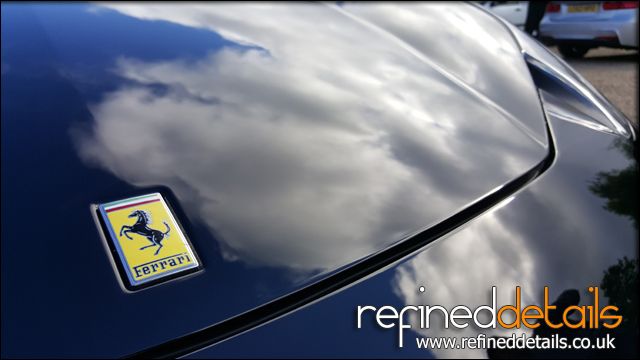 An absolute pleasure working on such an exquisite supercar. Supercar Detailing is always a challenge but extremely rewarding.
Thank you for looking and reading as always.
Adam
Refined Details